In honor of my little brother's 1 week wedding anniversary today and my older sister's 1 month wedding anniversary 10 days ago, today's post is all about love!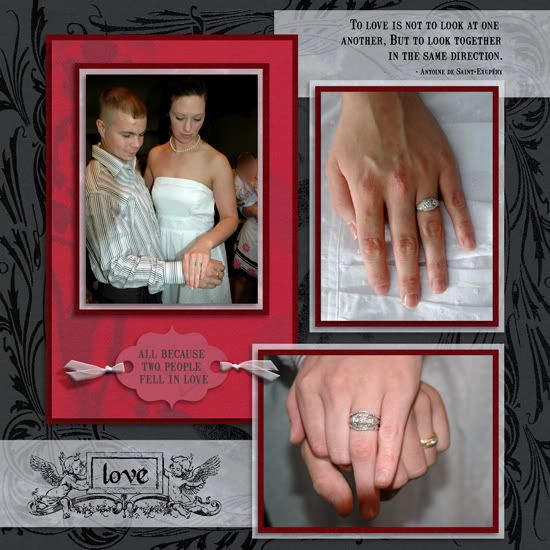 Club Scrap: Body & Soul 5/08 Digital Kit - Fbr13; Generations 4/08 Digital Kit - DPaper05, DPaper10; A Study in Red 1/08 Digital Kit - CS02, CS07, CS09; From the Heart 2008 Digital Kit - Tag30, Xtra28, Xtra29; Fiber; After 5 2008 Online Digital Event -
Jac Carney's Jr Class Tutorial
;
Here's a close up of the custom shadow created from the tutorial and also with the top layer getting a Bevel effect!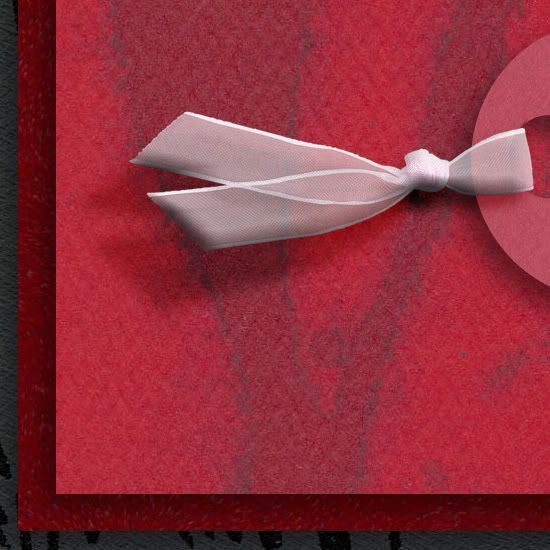 There are two more love related FFC Exclusive ALSB kits. The Love ALSB Kit features the now extinct FFC Host Reward Line from last year, remixed into a set of 6 ALSB pages and a slew of surprise goodies to embellish your creations with. (They all include a 12x12 sticker sheet with plenty of left over images, but the goodies vary from tags and ribbon to alphabet stickers and fibers or Glimmer Mist, and who knows what else might surprise you as your bonus!) The From The Heart ALSB Kit contains all of the papers, tags, and embellishments that you need to make the 10 ALSB Layouts from the original Club Scrap kit, but slims things down a little by not including the stamp, cards, Scrap Rap or stencil... saving you a little money while still leaving you with plenty of extra tags and embellishments to adorn several more layouts and cards!
The Love FFC ALSB Kit makes a wonderful gift for a wedding, anniversary, etc! Please click on each image to see a larger version in the same new window!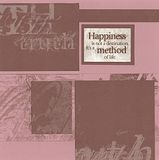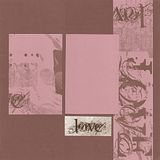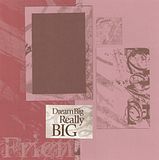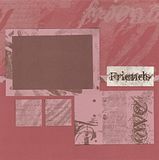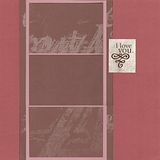 I actually used the From the Heart ALSB pages and a coordinating album as an initial wedding gift for my brother! He's currently serving with the Army in Iraq but is on his 2 weeks leave right now, so they had a very small wedding and will have a larger celebration and ceremony when he returns... at that point they'll actually have wedding colors to play with!
Here are the 10 layouts that the From the Heart FFC ALSB Kit will create and all of the leftover goodies! Please click on each to open them in a single new window! In addition to the kit supplies I used Club Scrap's From the Heart 2008 Stencil, Ranger's Adirondack Pigment Ink Pad in Pitch Black, Ranger's Distress Ink Pad in Vintage Photo, and Stewart Superior's To You With Love Red Memories Chalk Ink Pad;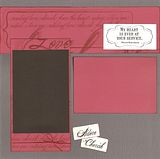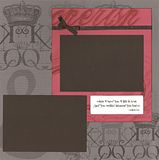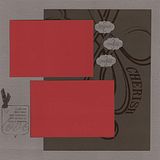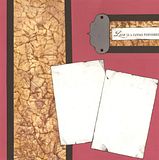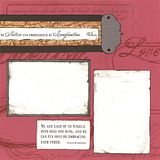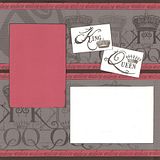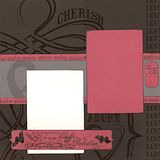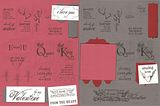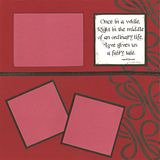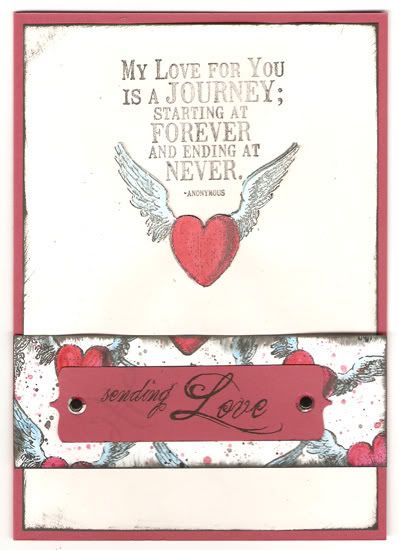 This card uses the original From the Heart 2008 Kit's Wood Mounted Stamp and Greetings To Go Card along with the optional unmounted Borders and Backgrounds stamps, plus a Tag and Brads from the ALSB remnants. For ink I used the Stewart Superior Palette Noir Black Ink Pad and Loew-Cornell Aqua Crayon Sticks with my Niji Waterbrush.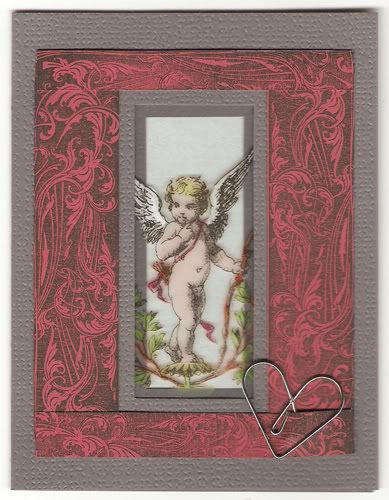 Club Scrap: From the Heart 2008 - Greetings to Go Card and Panel, UM B&B Stamps, Heart Shaped Paperclip; Generatios 4/08 - CSt WM Stamp; Wings 7/05 - Lt Blue;
Leow-Cornell: Aqua Crayon Sticks;
Niji - Waterbrush;
Ranger: Adirondack Pigment Ink Pad - Pitch Black;
Staples - Transparency;
I just loved filling the open window in this card with a transparency! I also adore how the new Ranger Pigment Ink Pads can stamp and air dry on transparencies! (I also used the same pad with the stencil for the ALSB layouts and it goes on with a little Cut 'n' Dry Foam or the Ranger Ink Applicator Tool like a dream and cleans up quickly with water, leaving no trace on your tools but a gorgeous matte finish on your projects!) I painted the backside of the transparency with my watercolor crayons and it pops on the light background while looking very cool on the transparency when you have the card open!
Learn more cool Watercolor Crayon & Pencil techniques in Tricia Morris's
Artist Incognito Webisode at TVWeekly
!
Have you ever painted with your DigiPapers? You don't need to have intense fine art skills when you have Club Scrap's great artwork to color in! Simply create a layered image using one or more of the Transparencies on top layers, then in layers beneath them, use the Paintbrush tool to color in the images, one color per layer. Pick from all of your great textured Club Scrap DigiCardstock to Copy and select the color in the corresponding layer (use Ctrl and click on the thumbnail for that layer in the Layer Window to see the "marching ants" around everything in that layer) and you can either work right on top of the layer or in a new layer, then use Edit >> Paste Into Selection to fill the painted areas with the textured DigiCardstock! And voila! You have a cross between painting with paper and paper piecing... all in a digital format!
This Valentine's Day envelope design uses From the Heart's HeartTran08.png and HeartTran13.png along with DigiCardstock from Collections 6/06, Interior Designs 11/06, Rhapsody 3/07, and Simply Beautiful 5/07.