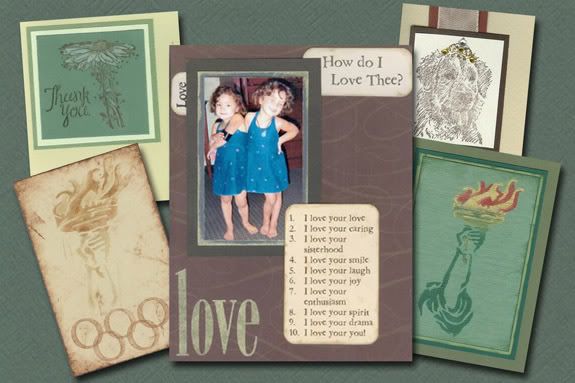 Updates are coming soon! I had to take a break when I became ill (I'm on much better heart medication now and doing so much better) and then when I began to mend my children's activities took a change of direction, we moved, and all of my crafting supplies and inventory went into storage then many were available for purchase inside my parents' store.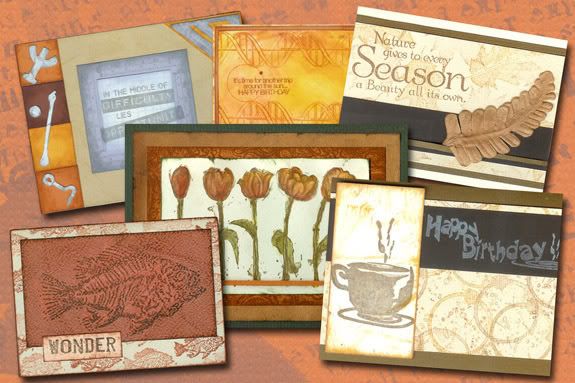 But my parents are getting ready to retire, so now I'm working on going through it all, finding crafting space in my new home and storage shelving for the items for sale! Soon I will have a list of the goodies I have for sale and keep it in a permanent page on this blog but also will begin to offer them for sale on Ebay or Etsy, I believe. I'm up on the Northshore in Massachusetts now and still have some kits in large enough quantities for workshops in your home as well as plenty of page-kits in different themes but using the same cutting diagrams/layouts as well as the ability to create book projects in different themes but the same dimensions/instructions!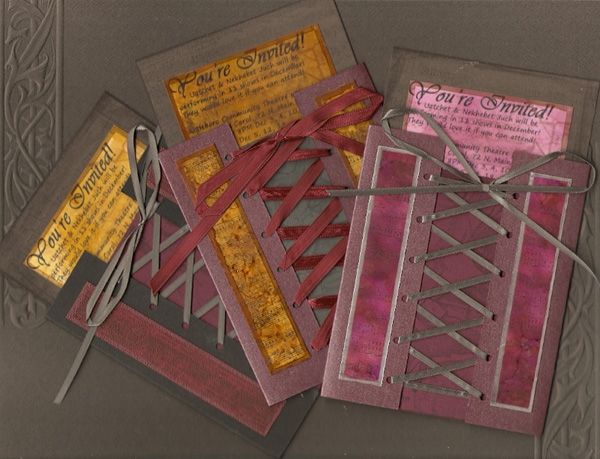 Club Scrap: Sonoma 3/10 - Metallic Grape; Apothecary 8/09 - Dark Grey, Light Grey, Wine; Musical Interlude 12/05 - Borders & Backgrounds UM Stamps, Club Stamp UM Stamps; Retreat 2008 All The World's a Stage - Digital Kit Stamps; India Ink Pad;
Ranger: Adirondack Alcohol Inks - Caramel, Copper Mixative, Cranberry, Latte, Mushroom, Raisin, Wild Plum; Polished Stone Technique;
Krylon: Metallic Leafing Pen - Red, Silver;
Offray: Ribbon;
Cropadile;
Glossy Cardstock;

It's hard to see in the scan but the alcohol inked front panels are stamped with the Musical Interlude sheet music as is the gray insert... the interior panel with all of the info was inked up, then printed with both the text and a background digistamp showing a theatre seating chart.
The big thing that's been occupying our time is that my twins have become actresses! They've each performed roles in 4-5 professional theatre productions (North Shore Music Theatre's Gypsy and The King & I, American Repertory Theater's Wild Swans, Salem Theatre Company & Marblehead Little Theatre's Ragtime, Huntington Theatre Company's A Future Perfect, and Underground Railway Theatre & Central Square Theatre's Brundibar & But the Giraffe!) and have been venturing into film and commercial work! They played supporting roles as best friends of the main character children in Infinitely Polar Bear which was one of the highest, if not highest, selling films at this year's Sundance Film Festival! And Uatchet is currently appearing on television in Connecticut in an advertisement for Greenwich Hospital! You can follow their acting careers at their official acting pages
http://facebook.com/UatchetJ
&
http://facebook.com/NekhebetJ
!