We usually keep very busy during the Summer with museum, zoo, and park visits . . . But this year we're been busy tending to sick children each week! Here's hoping that this new trend is over! Who would expect the flu and bronchitis during the Summer! Right now everyone seems on the mend and I even managed to find a little time to scrap during
Club Scrap's PSL Summer Camp
(Pro Scrapping League, where teams compete to score points by creating paper layouts, cards, or digital creations and earn prizes and discounts each week)!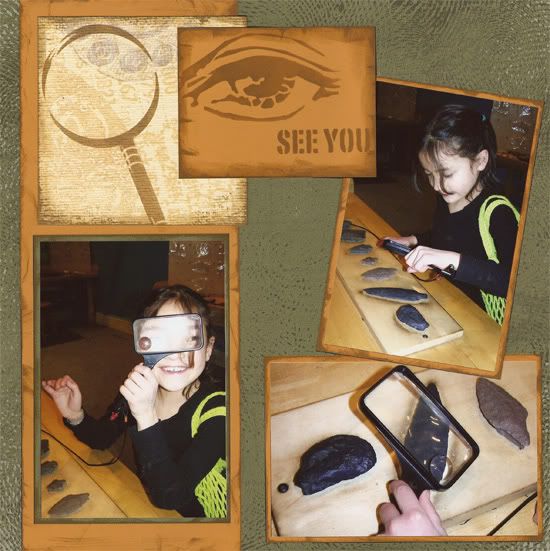 Club Scrap: Perfect Ten - ALSB #8 (I used the same base cardstock, but with prints from the original kits instead of the Perfect Ten prints); Private Eye 10/08 - Green Print, Stencil; Gimme a Ring 1/09 - Bisque Print, Dark Maize;
Ranger: Distress Ink Pad - Brushed Corduroy; Ink Applicator Tool;
Uatchet really enjoyed scoping out the artifacts at the Boston Museum of Science with the magnifying glasses! I loved the look of this layout in the Perfect Ten Special Edition Kit, but couldn't bear to give up the prints, quite yet! Instead, I created the layout using the same ALSB instructions and the same colors of cardstock, but with their original kits' prints instead of the new Perfect Ten designs. I have a few more layouts coming that were approached in a similar manner!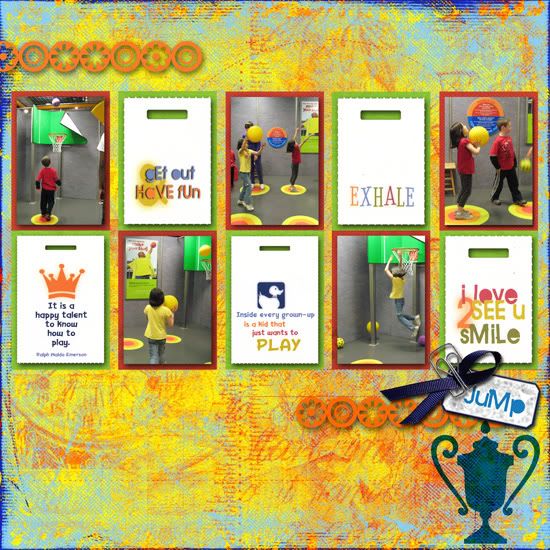 Club Scrap: Concrete Jungle Digital Kit 6/09 - Template6, CSJRStencil1, EMBFiber8, EMBTag31, EMBTag32, EMBTag38, EMBTag40, EMBTag42, Sticker16; Perfect Ten Special Edition Digital Kit 6/09 - DigitalBackground1;
We took a few friends with us to the Boston Children's Museum on a Friday night and had a blast! I still can't believe that Nekhebet did a slam dunk!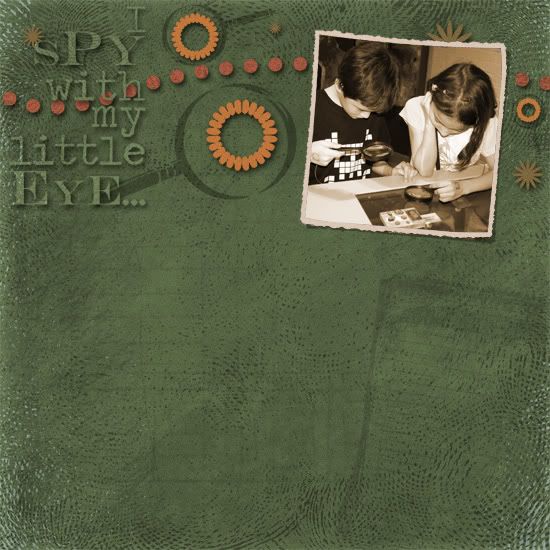 Club Scrap: Private Eye 10/08 Digital - Stencil Xtras12, CS_Paper5, CS_Paper6, Paper1, Paper3, Paper5, Stamp08; PSL Summer Camp Prize - Week4_1a_1a;
Sebek and Nekhebet teamed up to examine the insects embedded in amber at the Harvard Museum of Natural History!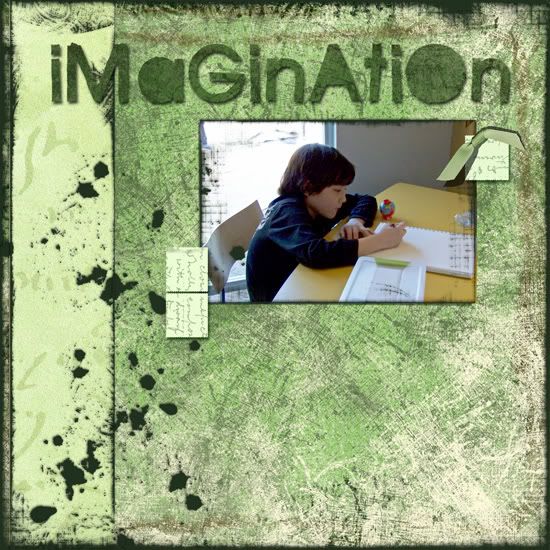 Club Scrap: Memoirs Digital Kit 7/09 - EMBFiber03, DigitalBackground3, Print2, Print5; Concrete Jungle Digital Kit 6/09 - Font; Artifacts Digital Kit 2/09 - Template4;
After taking a free watercolor and chalk workshop at the Peabody Essex Museum, Sebek immediately needed new supplies for the week away from home! White the girls played, met new friends, and learned new things, Sebek kept sneaking off to create!