I've been having so much fun making more mugs! I'm up to 10 designs now, about half way to my original goal! And I have a few more preplanned, in many color schemes! But, somehow, this batch came out mostly in shades of orange!?!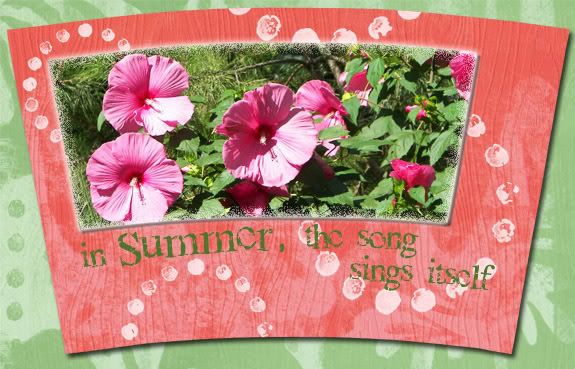 This first mug features gorgeous and gigantic hibiscus blooms from a garden near last year's Club Scrap Main Retreat in August 2006! That day, everything around us seemed like it was lit up on stage in some perfect movie scene... it reminded me a lot of Pleasantville! Anyhow, I used Club Scrap DigiGoodies Surf's Up! 7/06 Papers, Transparencies, and Genius of Crack font, plus a glow filter.
This lighthouse photo was taken on the same day, just outside of the Retreat location! (As was the waterlogged rowboat from my older mug!) It features the Kimberly Point Lighthouse, Club Scrap DigiGoodies Surf's Up! 7/06 Paper, Club Scrap DigiGoodies Ivory Elegance 12/06 Glass Bubble Xtra, and Genius of Crack font, spherized.
The lighthouse at Kimberly Point on the shore of Lake Winnebago in Neenah, Wisconsin has stood for the last 50 years in a place where Indian Tribesman met for pow-wows 150 years ago at the mouth of the Fox River. The lighthouse site has historical significance to the City of Neenah because it was once the site of an enormous elm tree called the Old Council Tree by the Menominee Indians. The tribesmen would hold councils under its sheltering arms prior to the 1830's. http://www.ci.neenah.wi.us/Heritage.htm


This beautiful glass art is
Deco Study #3 by Milon Townsend, reflected into the mirror behind it at
Bergstrom-Mahler Museum
(
http://www.chalkfarmgallery.com/img/townsend-fig03.htm
http://www.carlislemachine.com/CarlisleGla...lonTownsend.htm
, &
http://www.milontownsend.com/page/page/2708439.htm
) in Neenah, WI. I altered the hue on the gorgeously distressed and patterned paper from Club Scrap DigiGoodies Refresh 02/07 along with Club Scrap DigiGoodies Ivory Elegance 12/06 Transparency Swirls and Campaign Normal Font.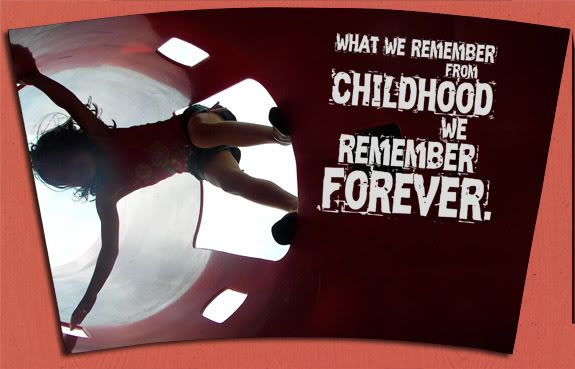 On this one, I just love this photograph of my daughter... so I only added the transparency quote from Club Scrap DigiGoodies Farmer's Market 10/06!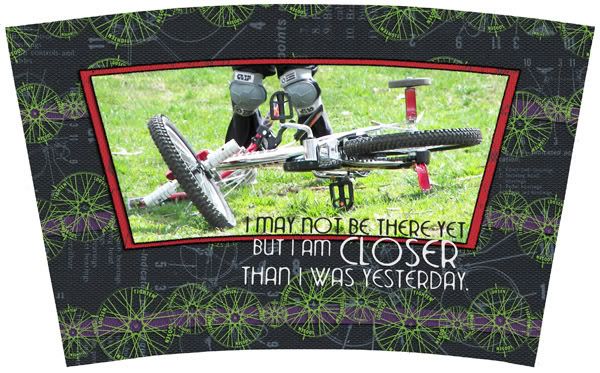 This one involved a whole lot of playing with ClubScrap DigiGoodies Wheel & Sprocket 08/06, including the Prints, Transparencies, and Solids along with a Pepper Frame. In the printouts, the colors blend a little more!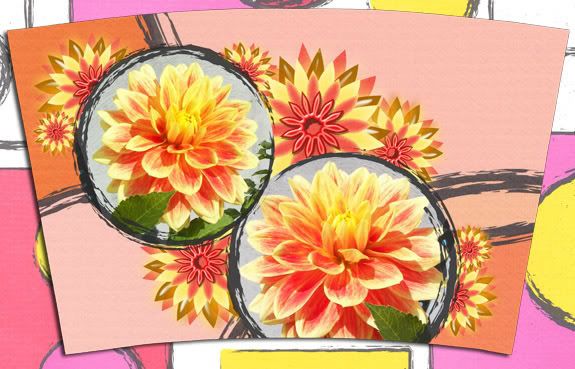 I tried to capture some of the natural beauty of this flower with the Club Scrap DigiGoodies Fizz 01/07 Kit. I altered the hues of the background Paper and Flower Die Cuts, added Wow Plastic and Neon Filers, Shadows, Glows, etc and even the Transparency Circles from the kit!