I am just thrilled to play with the Mini Kit for a Cause with the bonus 6x6 Postbound Album Kit! First, I'm going to share a pair of overall images of the two book projects that you will get, along with 3 of the 4 cards that I created from the leftover papers!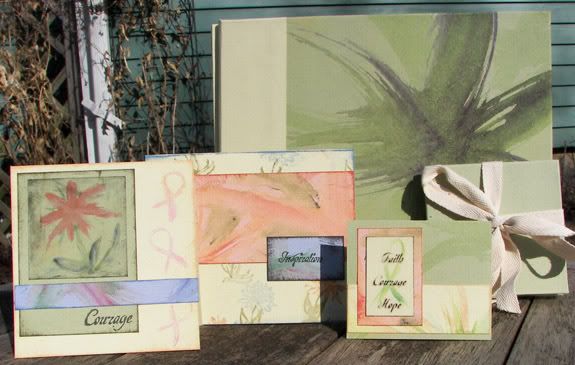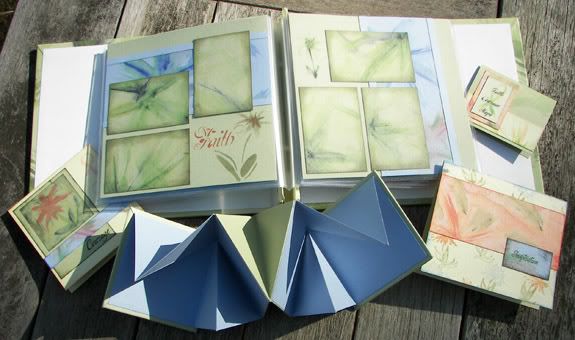 In addition, I chose to use up the rest of the papers to create these gorgeous ALSB layouts!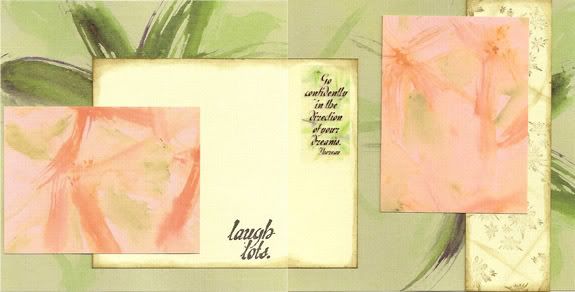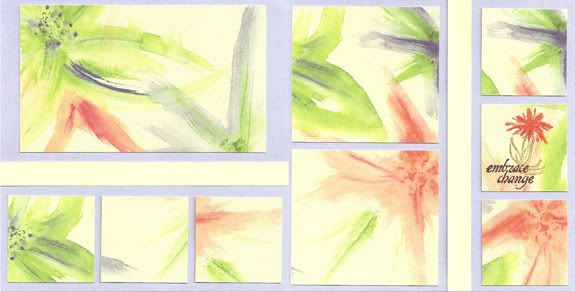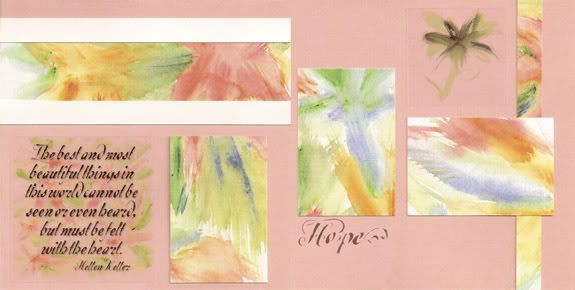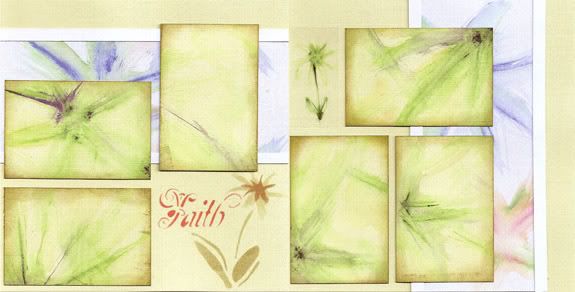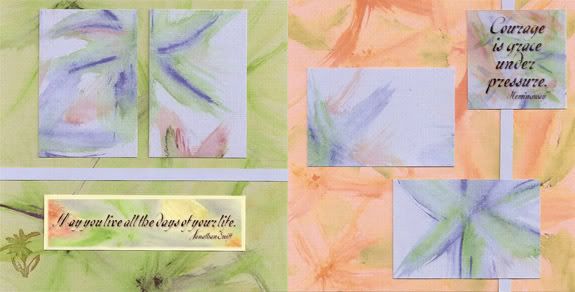 Here's what comes in the Mini Kit For a Cause Bonus Kit!
(14) 6x6 Prints/ 2 each Green Bud Splash, Green Flower Bud, Peach Bud Splash, Peach Flower Bud, Blue, White, Yellow
(8) 6x6 Plain/ 2 each Blue, green, White, Yellow
Unmounted Stamp Kit
Hope & Faith Stencil
Mini Squash Book Project Kit
6x6 sheet Kit for a Cause Mini Stickers
Idea Recipe Cards - Fonts, Layouts, Backgrounds & Borders
Scrap Rap Newsletter
6"x6" Post Bound Album Kit (includes 2 8.5x11 Prints and 4 8.5x11 Solids, plus all of the chipboard and screw posts which you need)
These are the only additional things that I used to make my samples:
Ranger Adirondack Dye Ink Pads in Peach Bellini, Pesto, Stonewashed, Terra Cotta
Stewart Superior Palette Hybrid Ink Pad in Noir Black
ColorBox Stylus with Sponge Tips or Ranger Cut n' Dry Foam (either works great with the stencils and paper inking!)
Adhesive, use your preferred scrapbooking tape or glue for the layouts
Paper Trimmer, I used the Tonic Studios 12" Small Base Guillotine Paper Cutter
These are also needed for the book-making:
Bone Folder
Scissors (any will do, it's just snipping a few corners lazily)
Club Scrap Bookbinding, Padding, and Laminating Adhesive