My seven and a half year old daughters are always very excited to get to make their own books! They've actually made 12 of the Pocket-Page Books in the past year and a half! And I've taught a number of their classmates to make the Squash Books... so there's nothing stopping you!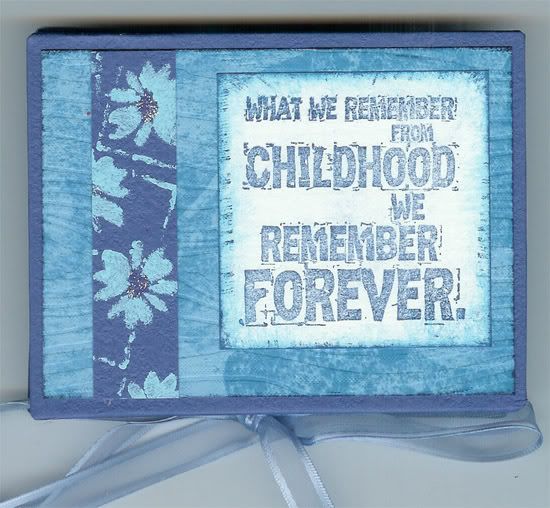 I do really love the quote on this book's cover! It seemed perfect for a little book of photos from last year's Easter Egg Hunt! It was a special memory because my cousin's sons really came out of their shells to play with my children and interact with the grownups! The older brother's always been quite shy, so you can imagine how special it made things!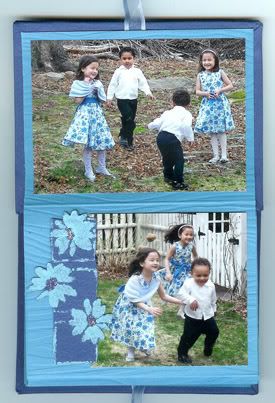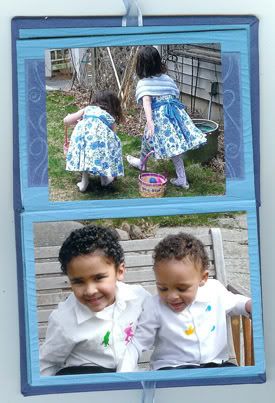 I used a single sheet of Club Scrap Surf's Up! 7/06 Plain Blue 12x12 Paper to fold and cut into there twelve 4"x3" pages, using a Maze Book design. I also used the Refresh 2/07 Dark Blue and Fizz 1/07 White Translucent Papers, Ivory Elegance 12/06 Borders & Backgrounds UM Stamps, Farmer's Market 10/06Painted Desert 5/05 Stencil, CS Bookbinding, Padding, & Laminating Adhesive, Ranger Adirondack Ink Pad in Denim, Ranger Adirondack Acrylic Paint Dabber in Aqua, Ranger Stickles in Waterfall, Clearsnap Ice Blue Fluid Chalk Ink, Fiskar's Victorian Edge Rotary Trimmer, and Michael's Ribbon.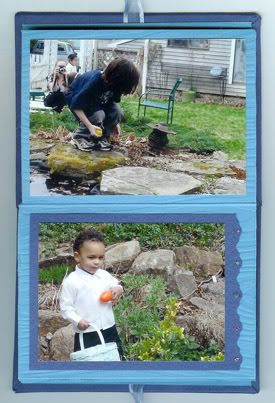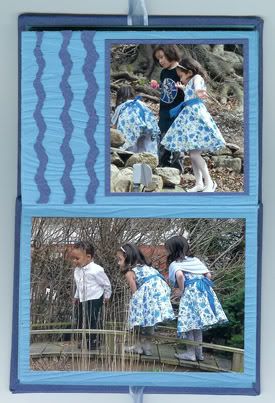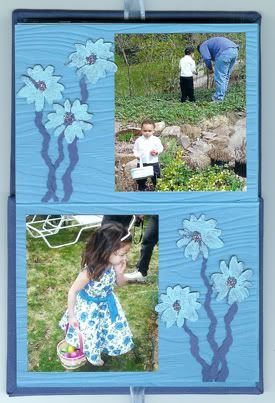 Below are two other book designs! A Mini Squash/Explosion Book and a Pocket-Page Book!