Getting ready for the 4th of July here and thought that I would make a layout to commemorate it!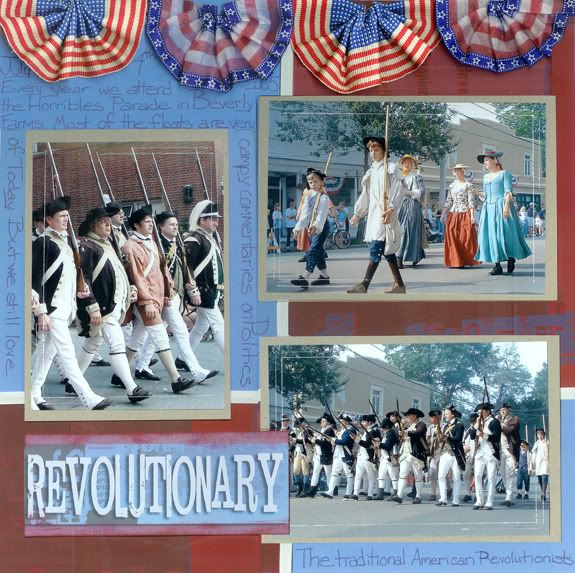 Revolutionary
July 4th 2005
Every year we attend the Horribles Parade in Beverly Farms. Most of the floats are very campy commentaries on Politics of Today. But we still love the traditional American Revolutionists
Supplies Used -
Club Scrap 6/07 Chapter One: Plain Blue, Plain Grey, Plain Kraft, Red Sr 12x12 Print, CSDigital Sticker (for title), ALSB Layout #7 (modified); Ranger Archival Ink in Crimson (on title block); Offray Ribbons. Ten Seconds Studio Kit #1 (to etch border on photos);
I used the flag motif ribbons to create the swags at the top and offwhite twill to divide the background.