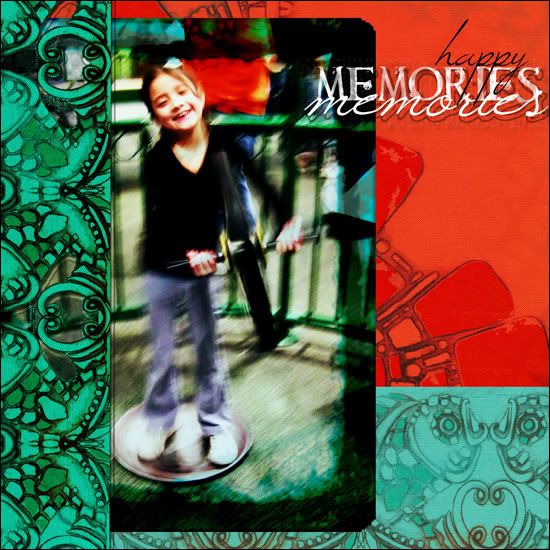 Club Scrap: Artifacts 2/09 Digital - BBF07, Print2, Print3, Tag02, Xtra02;


Do you have any photos of a fun subject in motion, but the photo is just a tad bit dull? Pump it up in PSE by layering the photo on top of itself and using Blending Style >> Multiply on it a few times. Your colors and shadows will become more vivid and give that photo some kick! You can also apply the same tricks to the great frame style Xtra from this kit (I used Xtra02 to frame my photo) and even the prints! You can even capitalize on the art's style by applying Effects >> Drop Shadows >> Fill/Outline to a die cut section of print and text for a fun shadow!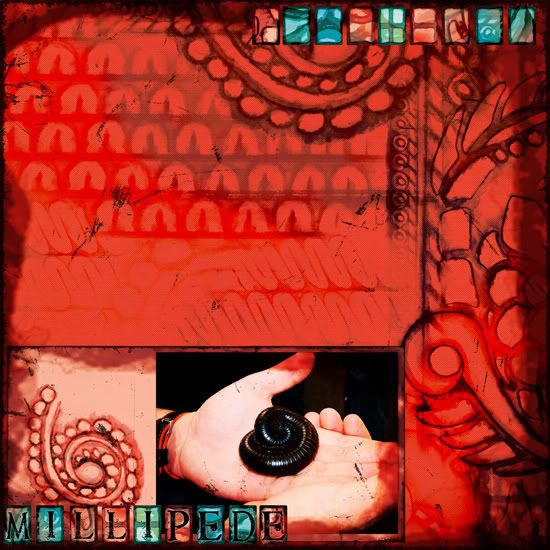 Club Scrap: Artifacts 2/09 Digital - Plain5, Print1, Tag07, Xtra01, Xtra04-10, Xtra12, BBFont; My own inked edges;
The little framed Xtras in this month's kit are incredibly handy! Use them as backdrops for your text, layer them up with various blending styles to tone down and pump up one another, and even supersize them for incredible watercolor-style borders for your page and page elements! By using the blending modes of Multiply or Overlay, you'll wind up not only with incredible borders, but it will also help you create a more even toned layout, and let you have some fun while you are at it!
Plus, the swirls in so many of the kits elements seemed like the perfect match for this Giant African Millipede that we met recently!