I'm sorry that I haven't posted in so long! Been sick a while, but the great CS kits keep coming and I've managed to get scrapping a bit since the last post! I'll be adding a whole bunch of new images shortly!
Here are a few new layouts that I created with the most recent Avant Garde March 2008 Kit!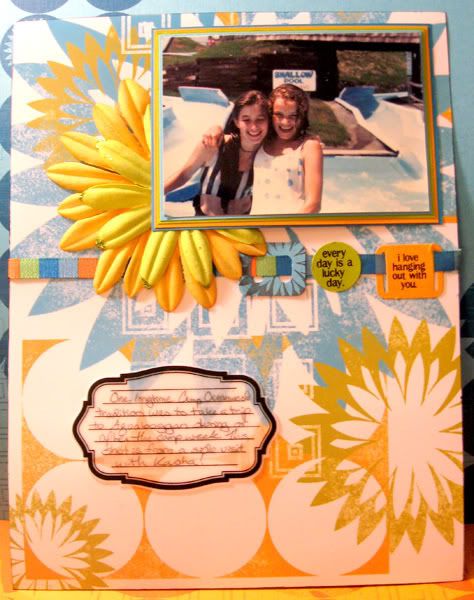 Club Scrap: Avant Garde 3/08 - Sr 8.5 White Print, Embellishments Tags, GTG Tags; Fibers, CSt UM Stamps, Apricot, Green, Light Aqua, Dark Aqua;
Scrapbook Takeout: Winter in the Tropics 1/08 - Flowers, Journaling Block;
Stewart Superior: Palette Ink Pad in Noir Black;
Zig: Memory Writer in Pure Black;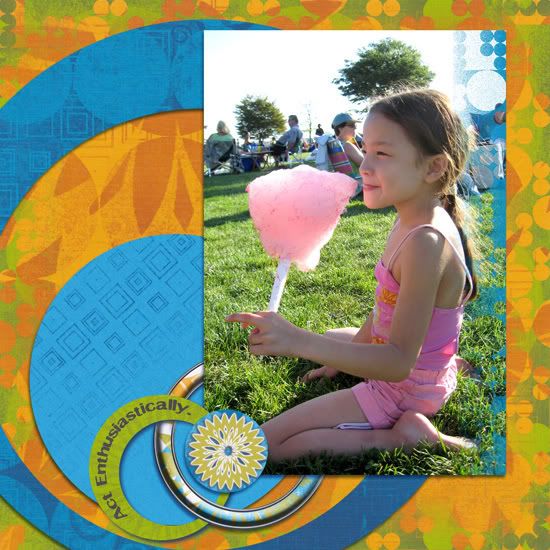 The circles in this kit inspired it all! Grab the Chrome Ring from DigiTemplate01, soft & fluffy cotton candy, some fun round tags, cut your own gigantic circles and lay them all out on the page! For a little more texture, take Tran27 and select the colored areas, apply the Gradient Tool to fade it from your foreground color to transparent and then paste some patterned paper into the selection to use as a fun border on your page and your photo!
This digital layout borrows the Chrome Ring from DigiTemplate01 and uses, Tag63, Tag76, Paper01, Paper02, Paper03, Paper04, Paper 12, and Tran27.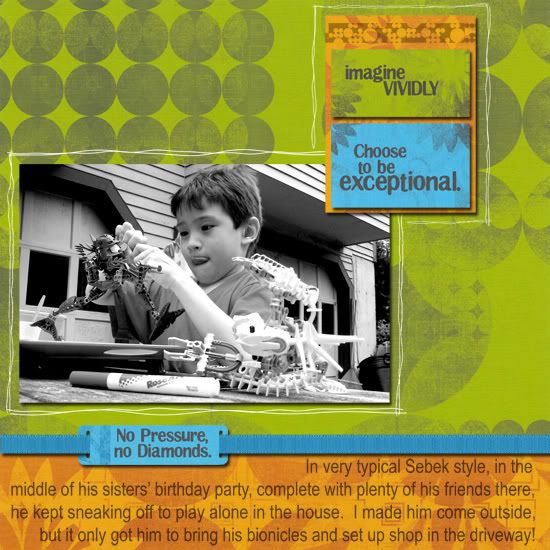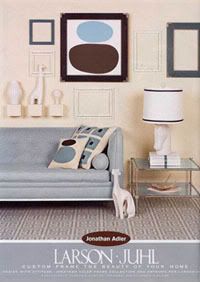 This digital layout was inspired the advertisement shown. It was part of a challenge at
Scrapbook Takeout
's Forum during this past weekend's National Craft Month Crop!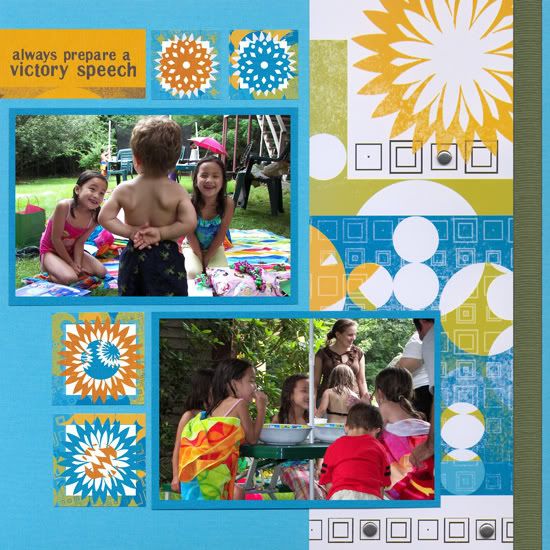 This digital layout makes use of one of the ALSB DigiLayouts that are available for digital scrappers! This particular layout had drop in windows for the images and then I added the embellishments at the center of each small square and the "victory speech" cut out. There will be a second page from this particular birthday party, but there's actually a victory speech taking place in the first photo, so I HAD to scrap this half of the layout right away!
Also, be sure to check out the fun new FREE
Club Scrap Wallpaper
for your monitor! So far there are backgrounds from the 3 newest monthly kits and the special release From the Heart Kit, each offered in two different sizes and are perfect to display on your computer screen!