I have a bunch of these great little book kits hiding in a box! It's high time that I took them out of storage to start creating!
These dynamic books feature an overall Gate Fold design with Accordion Spines and Flag Pages. Check out the views from different angles, with the book fully opened up and flat, versus standing upright as a pair of 'trees." Plus, these great little books can hold SIXTY 2"x1.5" photos as well as one 5.5"x5.5" photo and a pair of 2.5"x5.5" photos on the inside covers! (I'm actually 10 photos short of a full book because I want to get a few more of my brother's Iraq photos and some with his medals on his uniform!)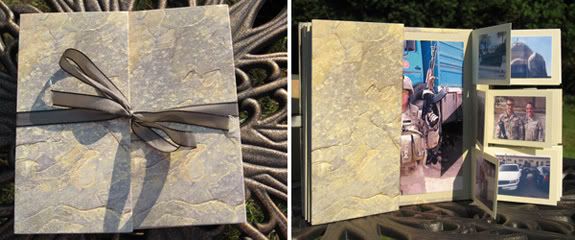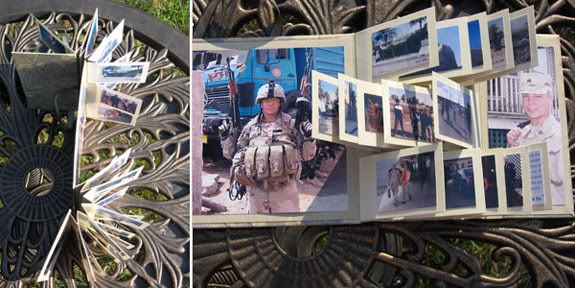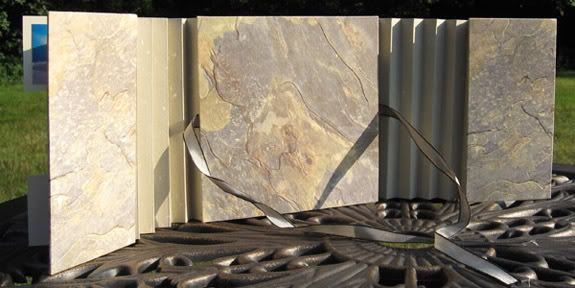 The books that I have actually come in six different colors/patterns. The one that I've used is the Friendship 4/04 Kit, using a great textured marble cover and cream and khaki interior pages, just perfect for my brother's Army photos, eh?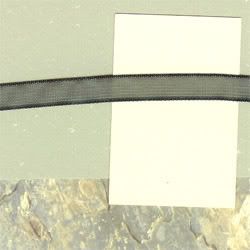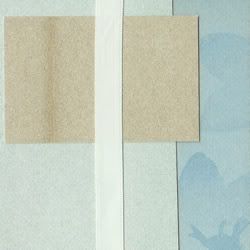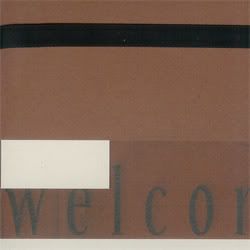 There is also an Asian Artisan 1/04 Kit featuring shimmering mint green asian floral prints on a semi-glossy cover with speckled grey and brown interior pages. The To You With Love 2/04 Kit has a great postmark/handwriting motif on a kraft cover with printed pink letters for the interior covers and plain pink flag pages. The Evergreen 12/03 version has luscious handmade plum paper covers with interior pages in a mix of handmade cream with embedded floral elements and cardstock in plum and cream with a crosshatch texture. The Poetic 9/03 kit has gorgeous vintage tin tile and feather motifs in monochromatic blue covers with blue interiors and white flags that feature colored feather prints. The Hearth & Home 10/03 book uses rich brick cardstock with a collaged cover that features at home words and architectural elements while also using some very light, nearly cream, brick flag pages.